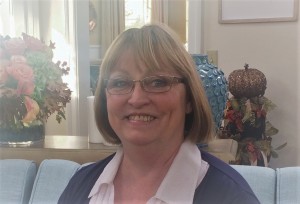 Hello, I'm Susan Sherayko. As someone who has personally followed this road map, I'm thrilled to invite you to an interactive program where you will learn to obtain an understanding of how to:
• Get what you want to do, be or have
• Identify what's stopping you
• Know the tools to use if you feel stuck
• Develop the habits and routines that build momentum for maximum productivity
• Build systems that yield persistent progress
You can check out the course at www.CourseCraft.net.
Since I write about how to identify and pursue one's passion and purpose, it's seems appropriate to let you know when I am taking new steps in pursuit of my own dreams. I know that I have been fairly quiet recently, but all for a good cause.
I'm so excited that my new course "Manifest Your Dreams: A Roadmap to Discover and Achieve Your Goals" is up and ready to launch.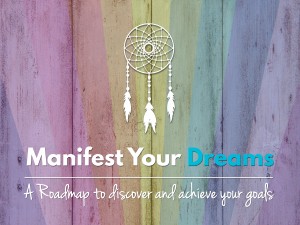 I've taken the ideas that I first wrote about in my book, "Rainbows Over Ruins," and the "Survivor's Guide: 12 Tips to Gain Inner Peace" and translated them into a course designed to help you change your life for the better.
The new format enables you to do this for yourself in a self-paced program. "Manifest Your Dreams: A Roadmap to Discover and Achieve Your Goals" is an interactive course – complete with audio presentations, action guides, membership in a private online forum and scheduled group and private discussions.
If you are ready to make a change, you'll be making progress toward achieving that dream in your heart that you know is there, but you haven't been able to put your finger on it yet.
I spent several months writing the content and then, joined by supportive and like-minded friends, we recorded all the lessons. The resulting audio course is finished! And because Coffeytalk has been so supportive of my work, you are invited to sign up for the course at a very special rate.
That's right. As part of my introductory celebration, I have arranged a very special offer for you. Head on over and check out the details. If you like what you see, the course is available at: https://coursecraft.net/courses/z9RSY. Enter the promo code: 1Dream! and receive the special offer.
How do you know if this course is for you? Take a look at your feelings.
When you don't pursue what's in your heart, life can feel disappointing. You may find yourself asking "is this all there is?" You may feel stuck, without any idea of how to get unstuck.
Without the right tools and techniques, you may feel as if you are moving through life rudderless, on an emotional roller coaster. Life can become a scary, frustrating experience. Traumas, disasters and negative life events can overwhelm you, leaving you feeling depressed and hopeless.
But you don't have to feel that way. You don't have to feel isolated and alone, or listen to endless loops of negative head trash. You can begin to find out how to get past the circumstances that led to your feeling this way. What would it mean for you to finally get unstuck?
Are there benefits to doing this? Absolutely.
You'll get what you need to realize what you want; flip your thinking and start to listen to your dreams; build supportive relationships and master mind.
You'll feel unstoppable as you see results emerge around you.
You'll bounce up in the morning ready to pursue your dreams, expressing your creative fullness and rebuilding your life after traumas and disaster.
It will be my pleasure to be your guide, leading you along the way and helping you learn what you need to know. Very little brings me as much joy as helping people rediscover the dream in their heart, and then guiding them to achieve their goals. You can pursue your dreams and feel the joy of accomplishment. To find out how, check out the new course.
I believe in you.
Susan
P.S. Together, let's help more people reach their dreams. Just like and share this information with your friends and audience. Thank you.