The Sound of Love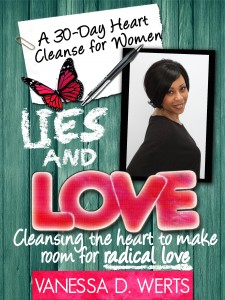 By Vanessa Werts, author of Lies and Love: Cleansing the Heart to Make room for Radical Love
Love is the most powerful force on earth. It has the ability to heal broken hearts, fractured by life-imposed realities, and the capacity to accept and cover immeasurable shortcomings. Love is the standard that wars against hate; it will always prevail.
We all need love to be healthy – mentally, spiritually, and some might even say, physically. Without love, how can the heart stay motivated, hopeful, and believe that it has purpose?
Not one person's life is a mistake or a waste. We all have a purpose for being alive – a calling to answer while we're here – that is rooted and purposed in love. In understanding our individual, unique calling, we must also learn to love. It is love that touches our lives and makes us better. Not material things, status, or money.
Love has a sound. It is the voice of encouragement, promise, protection, and validation. The sound of love, will minister life to the spirit of a newborn baby in neonatal care, fighting against the odds; it will fan the flickering flames of an aloof marriage into a blazing fire again, and will draw two souls together to vow to spend the rest of their lives building and growing as one. A father's sound of love expressed to his young daughter gives her clear vision to navigate the troubled seas of dating, while providing for his son, an example of the makings of a man. A loving mother impresses upon her young son's mind, the character of his future wife, and teaches her daughter the ways of a virtuous woman. This same sound of love is available and, is indeed mighty enough to heal the deep wounds of oppression and bias that plague America.
The growing dark cloud of hatred that looms over this great nation, is not who we are. We are better than mean-spirited words being shot like fiery arrows from one person or group to another. We are not the heartless nation we see playing out on television, social media, and in our communities and neighborhoods. Yet sometimes I wonder if basic human kindness is slipping away from us – one hostile word and one bullet at a time. Since the beginning of civilization until now – have we not learned to love?
Considering that love is the heart's greatest desire, and we all want and need it, to be healthy and whole, a mutual understanding of love is in order, wouldn't you say? This is how love is defined in the Bible: "Love is patient, love is kind. It does not envy, it does not boast, it is not proud. It does not dishonor others, it is not self-seeking, it is not easily angered, it keeps no record of wrongs. Love does not delight in evil but rejoices with the truth. It always protects, always trusts, always hopes, always perseveres." Now tell me, what heart wouldn't dance to this radical sound of love?
Love demonstrated to others according to this mutual understanding, would reset a nation, putting an end to careless words and actions that cause pain, and open the door for healing and restoration to begin. Let us learn to love one another, remembering that we all just want to be accepted, considered, and respected.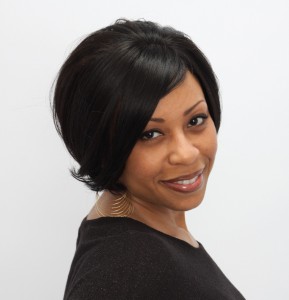 Let us purpose in our hearts today, to release the sound of love whenever we open our mouths to speak. Who knows? Your voice might hold the sound that brings healing to a family, a friend, a community, a nation. Be unrelenting in the power of love.