By Juliet Dreamhunter
Recent research has brought into focus an intriguing aspect of human behavior: the fleeting nature of our attention span. There are times when it feels like we're just programmed to lose our focus and get easily sidetracked from achieving anything we had in mind.
Doesn't matter if you're in the middle of a fascinating book or a critical work project. When suddenly your phone pings with a notification, without even thinking about it, you probably reach to check it. It's a knee-jerk reaction, much like the startle response to a loud sound or the flinch from a sudden bright light. You might think, "It's just the way I'm wired. I can't resist these distractions."
Where did this notion come from? Well, it turns out that the roots of this quick-to-react tendency trace all the way back to our early ancestors, even though they didn't have any of the technological miracles we enjoy today. In a world where immediate responses often meant the difference between survival and extinction, being alert to potential threats and reacting swiftly was a valuable asset.
Those survival instincts, hardwired in our brains through centuries, manifest in our modern world as a proneness to distractions. You see, when we shift our focus, the decision-making part of our brain lights up, similar to our ancestors' brains reacting to danger signals.
But there's a twist to this tale. Our brains are incredibly sophisticated, not just reacting to the world around us but also predicting what comes next. How does this work, you wonder?
From our early years, our brains start forming rules and patterns based on our experiences. Over time, these rules solidify, helping us make sense of the world. The ping from your phone, therefore, isn't just a sound; it's a cue that your brain associates with new information, an exciting social interaction, or even an urgent task.
Now, this is where the story takes a turn. There's a growing school of thought that suggests our focus isn't a finite, easily exhaustible resource. Instead, it's something we can shape, control, and even cultivate. In other words, we're not mere puppets pulled by the strings of an uncontrolled, easily distractible brain (as opposed to our less lucky animal friends. As humans, we have the power to reshape our brain in order to manage how we interact with our surroundings.
Additionally, our relationship with the environment isn't as one-sided as it might seem. It's easy to believe that our surroundings primarily dictate where our attention goes. However, it's more of a two-way street.
Our bodily and emotional state also play a significant role. For instance, if you're tired or hungry, your ability to focus on a complex task may falter. Conversely, if you're well-rested and content, the same task may seem much easier to tackle.
This shift in perspective can be a game-changer for someone struggling to become more focused. It suggests we're not just passive participants in a world full of distractions. Instead, we actively create our reality! We choose which stimuli to process as valuable information and which ones to dismiss as noise. It's a bit like being a DJ, selecting the tracks that best fit the mood and skipping the ones that don't.
Now that we've established this, let's delve deeper and explore how we can use this understanding to our advantage. How can we cultivate this power to choose, control, and refine our focus? This is where mindfulness and meditation enter the picture.
Mindfulness is the practice of deliberately focusing on the present moment without judgment. It's like training your mind to remain balanced on a tightrope, not wandering into the past or the future. And the best part? You can exercise this mental muscle anywhere, anytime.
Whether you're sipping your morning coffee, listening to a friend, or merely breathing, mindfulness can be integrated into every aspect of your life.
Meditation, a most commonly known practice of mindfulness, can be particularly effective in enhancing our focus. In a way, it's like hitting the gym, but for your mind. Regular meditation practice can help strengthen our 'attention muscle', making it less prone to distractions. In other words, it equips us with the ability to be in control of our own attention, consciously deciding where our focus goes.
By practicing mindfulness and meditation, we can harness our power to create our reality. These tools allow us to rewrite the rules formed by our brains, to modify the patterns that have solidified over time. Through this, we can transform our interactions with the world, making our experiences more meaningful and focused.
Now, the next question is, how can we use these tools to rediscover who we truly are? With the power to control our focus and consciously create our reality, the journey of self-discovery becomes all the more interesting.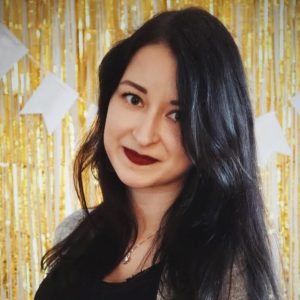 Bio:
Juliet Dreamhunter is a certified goal success coach and the founder of Juliety.