Telepractice Speech Therapy for Students Blazing a New Trail in Telemedicine
How a novel telemedicine tactic is bridging gaps in standard speech therapy, improving and accelerating results for families, schools and districts at-large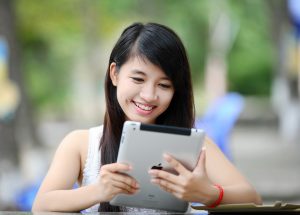 For those looking toward industries poised to lead the growth charge over the next five-to-ten years, one need look no further than telehealth and telemedicine. These global markets are expected to exceed $185 million from 2019 through 2026, according to the new Advanced Report on Telehealth and Telemedicine Market Analysis Forecast. Yet another new report, "Telemedicine Market 2019," actually forecasts global industry growth to reach a staggering $78.82 billion during the period 2018-2022. These and a litany of other research endeavors veritably assure that telehealth will become a dominant force, reinventing health care at large in years to come.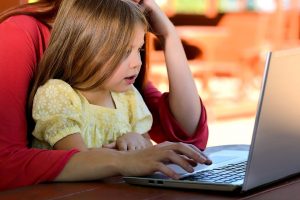 For students from K-12 through college-level requiring speech therapy in particular, remote access to professional services and practitioners will clearly become more ubiquitous. In fact, "the demand for speech-language therapists is already outpacing the supply in some cities," says Licensed Speech Pathologist Orna Kempler-Azulay, president of Abington Speech Pathology Services, Inc. She's helping spearhead the speech teletherapy charge in America and beyond with her ground-breaking service platform, RemoteSpeech.com.
Underscoring telehealth's viability for expanding access to quality and effective treatment for both children and adults worldwide, the American Speech and Hearing Association (ASHA) has gone on record to substantiate that, "Telepractice is considered an appropriate model of service delivery for audiologists and speech-language pathologists." Additionally, a "Speech Telepractice" report not only touts improved access to care that telehealth facilitates, but also engagement and the residual effect benefits of remote care. It cites, "The web-based technology engenders highly personalized and engaging activities, such that clients' interactions with these high interest tasks often continue well beyond the therapy sessions."
For students, these advancements easing accessibility, bolstering treatment protocols and expediting results can't usher in soon enough amid the extreme hardships many children with voice, speech or language issues suffer. Not the least of which is getting bullied or even shunned by friends and family members. In light of the nearly one in twelve U.S. children ages three to seventeen reportedly suffering from some kind of communication disorder, below Azulay outlines key ways remote speech teletherapy benefits students, including and beyond bridging the availability gap:
Eradicates barriers to access. For many, career and other schedule demands, transportation challenges and other obstacles make it difficult––if not impossible––for families with students to participate in on-site speech therapy programs, whether at the school, in clinics or other treatment locales. For those living in rural and remote areas, these problems can be further exacerbated, rendering treatment options an impossibility. This also applies to people who must relocate internationally, including members of the military, business executives and government officials who desire to help family members or themselves. Web-based speech teletherapy offers these and other well-suited patients the opportunity to readily access the on-going care they need to improve their lives, also giving them control over date and time-of-day scheduling and other concerns. Indeed, k ids work one-on-one with teletherapists in-between their activities and busy schedules, whether the sessions are conducted after school, at night or on the weekends. Teletherapy also allows these individuals to start and continue therapy without any interruptions, which can optimize results.
Removes stigma and fear.   For many children, visiting a speech therapist at school heightens their anxiety and makes them even more self-conscious about getting the help needed to improve their speech. These kids are often bullied by their peers, who belittle the speech issue as well as the therapy sessions that make the patient's schedule "different" from other students. What Azulay is seeing in schools that have embraced teletherapy is how they proffer a quiet location—in an office or a study room in the library—for these students to easily log on to a teletherapy platform via computer or tablets and readily access the expert-level help needed. In effect, these students are more willing to get the help they need because treatment can be rendered with more privacy and at a date and time that better suits. "As far as their other classmates know, they're just coming up to do some work on the computer," said one therapist in a recent study. In some rural communities, parents and therapists confirm that teletherapy affords them greater privacy, allowing their loved ones to access the help they need without other family members or other members of the community knowing. Even when other students observe that speech teletherapy is underway via a computer or tablet, it can actually draw curious, positive attention from these peers.
Fosters access to top therapists.  Federal and state law requires all therapists to be licensed in the state they practice in, regardless of how their services are rendered. What teletherapy has created is a vast new channel through which highly qualified practitioners can provide their expertise to patients throughout the entirety of their home states, not just the city in which they live. Relating to her own RemoteSpeech.com platform, Azulay points out that therapists are "lining up in droves" because they're wanting to help the throngs of patients who are seeking access to high-quality therapists.  Families and patients are no longer relegated to those professionals who happen to be in their immediate area. With access to a deeper roster of talent, caregivers can specifically place students with culturally and linguistically diverse professionals, or make a selection based on specialty. All of these options create a more tailored approach that yields a better outcome. Additionally, through telemedicine, therapists also are able to see more patients per day, which means more people can get the help they need on a regular basis.

Azulay also underscores that current state lawmakers have established strict criteria for any therapist to practice, and rightfully so. "We're doing a lot of educating to ensure those inquiring about speech teletherapy services know that quality of care is not being compromised in any way whatsoever and, in fact, quite the opposite is true," Azulay says. She further underscored that access to a larger pool of highly trained Speech-Language Pathologists and School Psychologists is being provided, with these professionals executing the exact same exercises they would undertake in an in-person session. Also, quality therapists can eliminate prohibitive travel expenses, and better circumvent tardiness, absences, weather events and other unexpected issues that previously required scrambling for a replacement.

 Greater transparency and oversight.  Modern platforms allow every speech teletherapy session to be recorded, giving any parent or other concerned caregiver the ability to access the video and see exactly what is going on and remain involved in the child's progress. In fact, according to Azulay, teletherapy offers an even greater opportunity to review and assess a given session or overall therapy course as compared to in-person sessions that are usually conducted one-on-one, behind closed doors. Caregivers can procure session notes, schedules, therapy plans and progress updates at any time they desire, and videos can also be referenced during parent meetings. This more readily allows for any course-corrections needed to ensure all of the child's needs are being addressed—mission critical as treatment evolves and the child progresses.
For teletherapy to work, Azulay says you need to have willing partners, including parents, caregivers, school districts, hospitals and others who embrace the approach. Despite the preponderance of evidence supporting remote speech therapy, Azulay and others in the telepractice business face resistance. For example, among school districts, such push-back is often due to solvable issues like lack of updated technology (and/or an understanding of how to use basic technology); access to tablets, computers or internet access; or adequate space for treatment of these students.
Insurance companies not universally covering treatment costs is another barrier that Azulay hopes will be eradicated in the near future. "Some states have passed laws that make insurance companies reimburse their patients for teletherapy, but too many are still not there yet," she laments.
Despite some hurdles yet to be overcome, the growth trajectory for speech teletherapy is undeniable and understandable. Overall, the approach is already helping thousands in the U.S. and around the world gain access to care that seemed impossible to receive in the past. The telepractice option is providing needed help far more conveniently to students within the security and comfort of their own home or other "safe space"—an A+ approach soon to graduate to the billion-dollar big leagues.
~~~
By Merilee Kern, MBA
As the Executive Editor and Producer of "The Luxe List," Merilee Kern, MBA is an internationally-regarded brand analyst, strategist and futurist. As a prolific branding and marketplace trends pundit, Merilee spotlights noteworthy industry innovators, change makers, movers and shakers. This includes field experts and thought leaders, brands, products, services, destinations and events across all categories. Connect with her at www.TheLuxeList.com / Instagram www.Instagram.com/LuxeListReviews / Twitter www.Twitter.com/LuxeListEditor / Facebook www.Facebook.com/TheLuxeList / LinkedIN www.LinkedIn.com/in/MerileeKern
Sources