Survive Challenging People
Are you losing your power and energy to people, places, or things?
Seeing an old friend or family member makes you suddenly feel your body tense
Watching the news or a movie leaves you feeling anxious and depressed
Family, friends, and partners leave you feeling drained
Partners or ex-partners (spouses, bosses, etc.) bring fear and other negative emotions into your life
You feel demands placed upon you from family or friends
Crowds make you anxious or nervous
You are unable to sleep at night
You feel weakness and extreme fatigue after spending time with somebody
Listening to someone who has a big personal problem makes you uncomfortable
Your own thoughts even sometimes leave you exhausted
If you answered yes to any of these scenarios, you are experiencing energy contamination.
It is now time for you to reclaim your power and energy by taking your life back from those individuals who drain you. You can begin spreading the spirit of our happiness and eliminate those of a negative nature. Shield yourself from psychic attacks and live free.
Learn Self-defense Strategies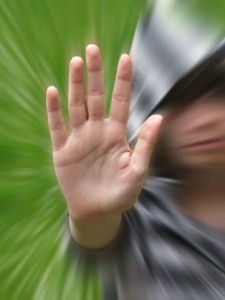 Over the years, I began writing down these challenging individuals and began researching how to deal with them. What you need to do is to learn psychic self-defense strategies. By knowing this, you will be able to overcome the negative energies and those difficult people who can penetrate your own energy field.
Being human, you can become psychologically and physically weak and all because unclean and harmful energies linger in our energy system. Isn't it time to have some solutions on how best to deal with these draining people?
Stop avoiding certain people and the situations they put you through. Gain confidence and be able to stop a negative person before they can even start with you. It is time for you to regain your power and take back control of your environment.
http://motivateyourlife.net/challenging-people-course/
Survive Challenging People
Course Details
This is one of the most complete seminars on How to Survive Challenging People. In this 3 hour (one hour weekly) seminar you will be provided the tools to break free from the draining, frustrating, and exhausting grip of the negative people in your life. In addition, you will learn how to clear and strengthen your energy field and aura, set boundaries and so much more. You will learn and understand:
Week 1
What is Grounding
Benefits of Grounding
Grounding meditation
What is an Aura
How an aura becomes weak
How an aura can become strong
Protecting your aura (learn how to take control of your energy levels)
What is Energy Protection
Benefits of Energy Protection
Keeping Your Energy and Body Healthy
The Importance of a Strong Mind
Ways to spot a difficult person and how to identify if you are under a psychic attack
Week 2
The Top 13 Energy Drainers
Strategies and Solutions to deal with each in a loving way
Week 3
Identifying the energy drainers in your life
Toolbox of techniques you can use in most situations
Energy Protection Techniques – Non-Spiritual
Energy Protection Techniques – Spiritual
How to Sage yourself and your home/office
Crystals for clearing, healing and protection
Your Course includes:
3 1-hour conference calls packed with strategies and techniques
Downloadable PowerPoint presentations to follow along
Weekly reference handouts to help new learning stick
Recordings available for download
Live calls will be on Feb 16th, Feb 23rd, and March 2nd at 6pm PST/9pm EST. Detailed call and login information will be emailed to you. Please see the flyer here for a 20% discount code.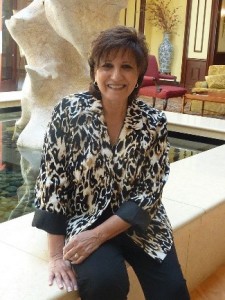 Barbara Savin is a Clinical & Medical Hypnotherapist, Master Energy Healer, Certified Reiki Master/Teacher, Certified Pranic Healer and Certified Meditation Instructor. Her best-selling book Gentle Energy Touch: The Beginner's Guide to Hands-On-Healing is available in bookstores everywhere.