Weekend Away to Carmel California
Carmel California Weekend Getaway
Ready for a weekend away? Who isn't?! Last weekend Greg and I were excited to escape the hustle and bustle of the city and explore the beauty of the coast in Carmel, California. Carmel is just about a 6-hour trip including stops from Los Angeles up the 101. It's an easy drive with plenty of places to stop along the way. We usually stop in Buellton, and then again in San Luis Obispo for some rest and refreshments. And we listen to audio books so the time passes very quickly.
We had reservations at the Hofsas House in Carmel – this is a lovely family-run hotel that provides the highest level of hospitality, for people as well as their pets! The hotel has just 38 rooms and is Bavarian inspired in its theme, including charming Dutch doors. There's a sparkling heated swimming pool, European style dry saunas, many in-room amenities (our room had a kitchenette and a fireplace!) You get a continental breakfast every morning, and personal concierge services. Carrie Theis, the owner of Hofsas House, gave us an overview of Carmel and set us out on a day of fun and romance!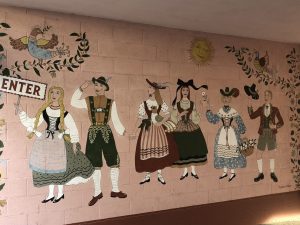 After our delicious breakfast of fresh locally-made pastries, we walked through downtown Carmel to the California Coastal trail. We walked part of it on the beach, and part through the town. The whole place is so pretty – and the ocean is absolutely breathtaking. In Carmel the homes don't have street numbers, instead they are named! It was sweet to look at some of the names of the homes and admire the beautiful landscaping throughout the town.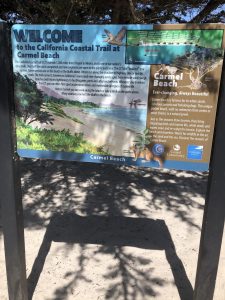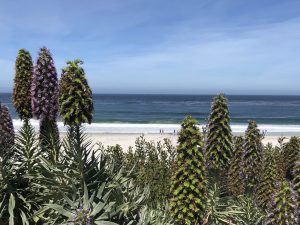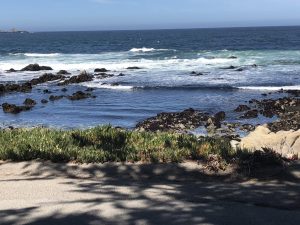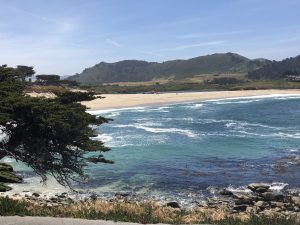 Most tourists ask if Clint Eastwood is still the mayor of Carmel. He actually served just one term as mayor, from 1986-1988. The restaurant he started, The Hog's Breath Inn, is still there doing great business on Ocean Ave, the "Main Street" of Carmel.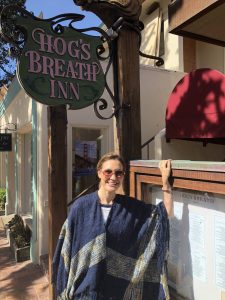 We worked up an appetite on our walk/hike but couldn't resist stopping in for a quick wine tasting before lunch! Wineries open up at noon, and there are quite a few very nice little tasting rooms in Carmel. We especially enjoyed "Dawn's Dream" at the corner of 7th and San Carlos and we got to meet Dawn herself! Dawn created the business to help create dreams for others by donating product, money, or time to support nonprofit organizations. Her wines are delicious! She has 3 different Pinot Noir's that we tried, each named for one of her daughters.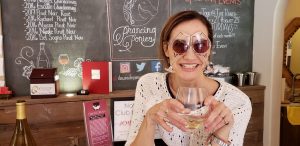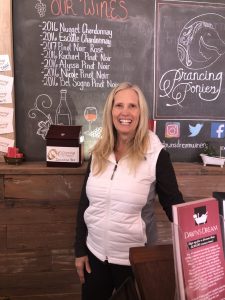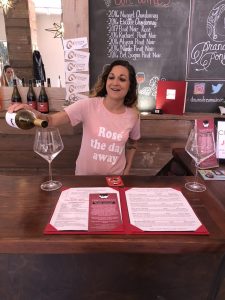 We picked up a picnic lunch from the 5th Ave Deli and it was amazing. They have plenty of great vegan options. I got a Falafel Pita sandwich with avocado and artichokes. Wow!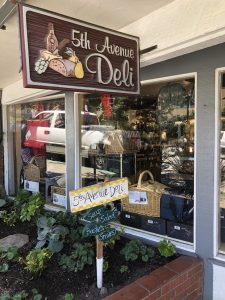 After lunch it was shopping time! The beautiful colors and lights in the Turkish Fine Art Gallery drew me in. It was hard to decide what to get as everything would have gone great in my house! And, of course, we had to stop by Thinker Toys to get some unicorn things for our little granddaughter. We also spent a lot of time in the Secret Garden and the Pilgrim's Bookstore. Every shop in Carmel is just so charming and welcoming. We got a fancy coffee at Café Carmel and limited ourselves to just one in their amazing array of pastries.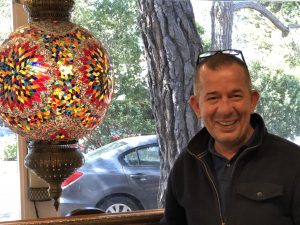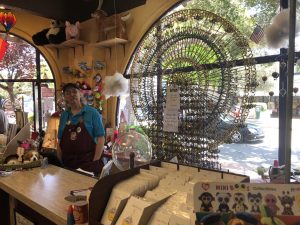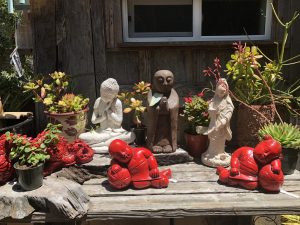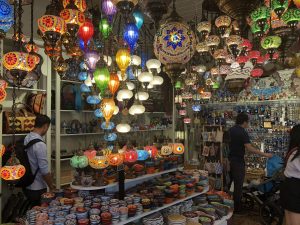 We made our way back to Hofsas House to freshen up, then set out for dinner in nearby Pacific Grove at the Beach House restaurant. There's no such thing as a bad table at this place. It is RIGHT on the beach so there are views all around. I started with a chilled Castroville artichoke – yummy! They adapted one of their pasta dishes to be vegan just for us and it was fabulous! The service was wonderful, great ambience, this is a terrific place.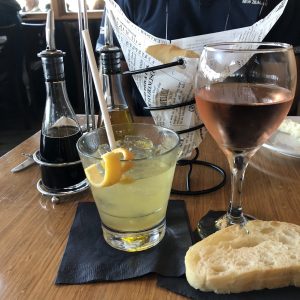 After dinner we had time for a movie – such a treat, we rarely go out to a movie anymore. Monterey is right next door to Carmel and there are plenty of movie theatre options to choose from.
We left Carmel feeling refreshed and inspired. Nature, good food, some shopping, some rest… what more could we ask for? We will definitely be back!