Prescription: Media Fast — Stat !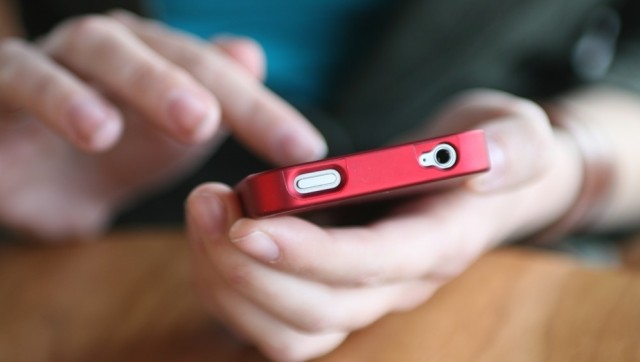 As someone who has been called a "media maven," and who participates in and contributes to practically every form of print and broadcast media out there, this is probably the last thing you expect to hear from me: Turn it all off. Unplug. Seriously. We — and yes, I am speaking for just about anyone who is plugged in at the moment — are desperately in big-time need of a media fast. I wouldn't say this if I were not experiencing it myself.
How many times do we need to come across the photo of a celebrity's mugshot? Are we really sitting on the edge of our seats waiting to learn the most popular baby names of 2012? Do we really care that a 40-something newscaster covets a 20-something model's dyed blonde hair? How many times do we need to hear about getting in shape for swimsuit season? And yet, these are the kinds of topics that permeate the airwaves on any given media outlet, at any given time.
Social media serves an important purpose in highlighting and encouraging the connection between us all. And yet, it is also a place for idleness, a distraction, where the trivial meets the banal. Then, when our social media "friends" post their political viewpoints, respect and courtesy often fly out the window. This forum creates as much tension and controversy as any other.
There are literally hundreds of television networks. And there are thousands of radio stations to choose from, probably even more if we count all the new online stations. There are millions of websites to peruse. We hear the same thing over and over again — in different ways at different times, through different mouths. Tweets are pre-programmed, pitches are automated, and shows are rerun ad infinitum. There is never a moment when we aren't presented with some sort of tap dance from some form of media. Even as I'm writing this I'm feeling overwhelmed, knowing that I'm just adding more to the mix. We are on information overload! It's time for a reboot.
Silence. Do you remember what that sounds like? Silence is the antidote to all the noise we are bombarded with every minute of every day. We've gotten so used to the cacophony that we don't even hear it anymore. I know many people can't even get to sleep without the TV or radio on. When was the last time you drove in a car without the stereo blaring? We need to detox the brain, to get some space in between the billboards so that we can think clearly, and remember what is really important in life.
Imagine what it would be like if we had to read sentences with no spaces between words. Wewoulddefinitelystruggletomakesenseofthings! There are so many media outlets literally fighting for our attention that we don't know where to look or listen first. No wonder we're so stressed out.
Instead, let's start with silence. Let's end the day with silence. Let's spend some time in nature listening to the birds, the rain, and the wind as it moves through the trees. This is where all the wisdom of the world lives. Tap into that. When we sit quietly, check in with ourselves, we regain that sense of calm and balance that gets out of what when our attention is placed outside of ourselves for so long.
This is why traveling is so healthy and restorative. When we travel, especially if we travel to a foreign county, we're away from media. We don't watch TV or read the paper because it's in another language. We give ourselves that luxury of time to rest, and to just be. There's no reason why we can't have that same experience wherever we are, at any time. It just takes the commitment to a regular practice. We can't let ourselves get into bad habits.
It would be totally amazing if we could go cold turkey and just have a media-free day once a week. And for those who can do that — go for it! For others, we might want to work in a media-free hour once a day. Set aside some time when you might normally be surfing the net or watching a TV show, or, as is probably most likely, when you would be multitasking with multimedia. Media-free means no media: no books, computers, phones, games, movies, television — none of that! No going to the mall, either. This is time to reflect, to be still, to gain insight, to be calm. Sit outside, take a bath, or go for a hike. There are lots of options. Don't try to distract yourself, just be with yourself. Novel concept, I know — but I think you'll find that you are very good company.
The idea behind a media fast is to regain balance. We've been so inundated with media for so long that we've forgotten what it's like to just be quiet. We need that reminder that our inner world is alive and well and ready to serve us. Everything we could possibly need or want resides within each one of us. When there's a power outage, we're kind of forced to take a media break — unless of course you've got backup systems and generators. But a media fast is proactive. It's purposeful, and meant to help us set our priorities straight.
Shall we start right now? Who's in?
For more by Lissa Coffey, click here.
For more on unplugging and recharging, click here.