My Skincare Struggle
Ever since high school, I have always struggled with acne. Some days and months, it's more controlled then others. I've tried many different products from store-bought to dermatologist prescribed to help keep it more controlled. A lot of them started to work for me and worked for maybe six months, then it's like my skin got used to it and started producing more oil and caused the products to no longer work. Maybe you're someone like me who for a long time couldn't find the right skincare product or maybe your someone who has never really had an issue with acne. Regardless as to which category we fit into, we want to still take care of our skin.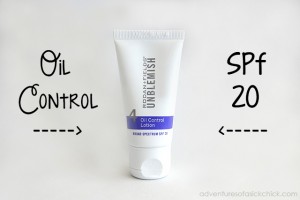 Because I fall into the oily skin, acne-prone category, I never used to think I had to moisturize my skin. I thought doing that would make me break out more. To my surprise, it wasn't that I was using lotion but rather that I was using the wrong kind of product. In this case Olay products for my face caused me to breakout more. One lotion that I've been able to use lately that doesn't make me breakout and also keeps my skin hydrated is from the Rodan & Fields Unblemished line. This lotion is not oil-based, which seems like it might be common sense but when you're in that constant battle for healthy skin you don't think about that. You just want to try anything you can to help your skin.
In addition to moisturizer, another important thing you want to do regardless of the type of skin you have, is washing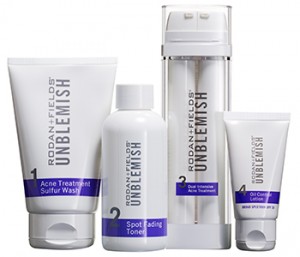 your face twice a day. Once in the morning to get rid of the oils that may sitting on your pillowcase and then at the end of the day when you're cleaning off your makeup or even sweat from your workout. For me, I add a third time to wash my face. I tend to workout after work so I will wash my face before my workout because I don't want my makeup clogging my pores from the sweat during my exercise routine. For my face wash, I use the entire Rodan & Fields Unblemished regimen so the actual wash is their sulfur wash. This makes my skin feel soft after I use it. One disclaimer I want to make is that the sulfur wash is not a makeup remover so I don't use it before my workout. I'll use my Clarisonic with Simple Face Cleanser to remove my makeup. Simple is one of the few drug store face wash that I can say doesn't make me break out.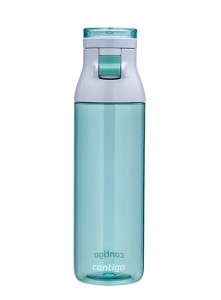 What you put on your face is important, but it's not the only thing we should be considering. First, have you ever thought about how much water you drink during the day? How hydrated you keep yourself affects your skincare. Depends on where you find the resource, you may hear to drink at least 8 glasses of water a day or to drink an ounce of water for each pound that you weigh. So I've been making more of a conscious effort to make sure I'm staying hydrated and keeping my skin hydrated in return. I keep a Contigo water bottle with me that I keep refilling and I also will fill it up each night and have it on my nightstand to reach for first thing in the morning.
With that water we drink on a daily basis, what we consume as far as nutrition also affects our skin. I recently took part in a clean eating challenge that a friend who coaches Beachbody started. Now I wasn't actually using any of the Beachbody challenge packs. Her group was designed for crock pot recipes. That jump started me making sure I'm cutting back on junk food and getting the necessary nutrients. When our body has the nutrients it needs, we don't crave as much sugar and salt, and we won't find ourselves mindlessly snacking. Because I wasn't eating as much of the junk, I noticed another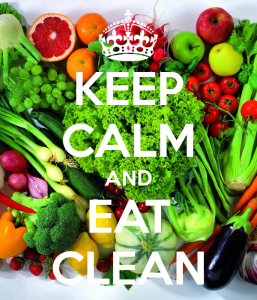 difference in my skin. It was clearing up.
Now right now my skin still isn't perfect, but it's healing. It's not getting worse. If you do decide to follow my footsteps and try Rodan & Fields Unblemished, I want to give one disclaimer that I had to ask my consultant about. This product does help but for me in the first two weeks, my skin got worse. The reason for this is because the product is bringing forth any impurities in our skin so that it can then heal our skin. I started using the product in February 2016 and I see a difference in my breakouts, but also in the tone of my skin as well.
So let's work to take care of our bodies from the inside out.