The Wolf of Wall Street
My Review:
You'd think from the title that The Wolf of Wall Street would be about Wall Street – but the world of finance is just a backdrop.  The focus of the movie is the real-life story of how Jordan Belfort schemed and lied his way up the ranks of stockbrokers to become a drug-addicted, sexoholic. Leonardo DiCaprio, who has become somewhat used to playing crazy rich men, has the lead role, and he is thoroughly convincing.  Jonah Hill is the side-kick who idolizes him.  Martin Scorsese directs. Well made movie – but it should have been rated NC-17. Way too many scenes of sex and drug use. Degrading to women.
---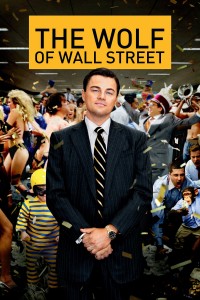 The Wolf of Wall Street
- -
---
---
A New York stockbroker refuses to cooperate in a large securities fraud case involving corruption on Wall Street, corporate banking world and mob infiltration. Based on Jordan Belfort's autobiography.
Photos
Storyline
---
---
Details
Box Office
Company Credits
Technical Specs