The U.S. vs. John Lennon
My Review:
We've been lucky to see some really good documentaries this year. "The U.S. vs. John Lennon" is another one. I like that we get a history lesson, a biography and some really great music with this movie. John Lennon may be British, but he is an American icon – he is part of our culture for so many reasons. We get to see how he lived, and learn more about how he thought. He was definitely an original, clearly a genius. I was left wondering what John Lennon would be singing today if he were alive.
---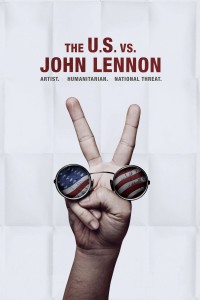 The U.S. vs. John Lennon
- -
---
---
A documentary on the life of John Lennon, with a focus on the time in his life when he transformed from a musician into an antiwar activist.
Photos
Storyline
---
---
Details
Box Office
Company Credits
Technical Specs