The Reader
My Review:
The Reader is one of the films nominated in the Best Picture category at the Academy Awards.  If it weren't for that nomination, I might not have gone to see it, and that would be too bad.  The Reader is an excellent film.  Kate Winslet is won the Golden Globe and the Screen Actor's Guild Award for her performance, she is nominated for an Academy Award, and I think she's going to win.
This is the story of a working class woman who befriends and beds a teenage boy.  He is enamoured with her, until the day she mysteriously disappears.  He ends up finding her again by accident when he is a student in law school.  He learns of her past, as a guard for the Nazis during the Holocaust.
The film is mostly about the relationship between these two people. It is intense, and haunting.  Definitely worth seeing.  Best Director nomination as well.
---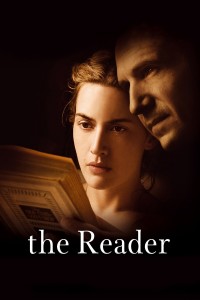 The Reader
- -
---
---
Tells the story of Michael Berg, a German lawyer who as a teenager in the late 1950s had an affair with an older woman, Hanna, who then disappeared only to resurface years later as one of the defendants in a war crimes trial stemming from her actions as a concentration camp guard late in the war. He alone realizes that Hanna is illiterate and may be concealing that at the expense of her freedom.
Photos
Storyline
---
---
Details
Box Office
Company Credits
Technical Specs