The Queen
My Review:
Helen Mirren is pretty much assured of an Academy Award nomination for playing the part of Queen Elizabeth, the title character in this movie based on real events.  The Queen takes place in 1997, during the week that Princess Diana was killed and her funeral was held.
I remember that time so well.  Diana was exactly my age, and we both had two boys.  Like a lot of women, I got up early in the morning to watch her fairy tale wedding on TV.  Over the years we all got to know Diana, and could relate to her struggles.  When we got word of her death we were devastated, and we grieved.
That's what this movie is about.  It's about the discrepancy between a world full of people in mourning and the royal family's cool response to the tragedy.  We get a "behind closed doors" look at what the Queen, her husband, her mother, and Prince Charles were all thinking as events unfolded.  And we get to know a newly elected Tony Blair, young, fresh, eager to please, and burdened with the emotions of a country in shock at losing their "People's Princess."
The Queen keeps its focus firmly on Queen Elizabeth, and Helen Mirren so amazingly embodies this woman that it's easy to forget this is a feature film and not a documentary.  Elizabeth is quite a complex woman, and we get to see some of her layers, and some of her thought processes.
If you lived through it, and want a different perspective, The Queen is a good way to get it.  If you're too young to remember everything that went on, The Queen is a good way for you to understand this defining moment in our generation's history.
---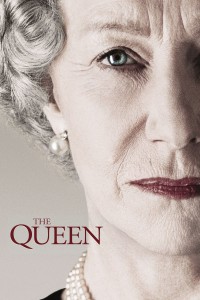 The Queen
- -
---
---
The Queen is an intimate behind the scenes glimpse at the interaction between HM Elizabeth II and Prime Minister Tony Blair during their struggle, following the death of Diana, to reach a compromise between what was a private tragedy for the Royal family and the public's demand for an overt display of mourning.
Photos
Storyline
---
---
Details
Box Office
Company Credits
Technical Specs