The Phantom of the Opera
My Review:
I saw the stage version of Andrew Lloyd Weber's "The Phantom of the Opera" three times in Los Angeles, with three different phantoms: Michael Crawford, Robert Guillaume, and Davis Gaines. So, obviously I liked the show. On the stage I think the Phantom is the one who really drives the show, and needs to be super charismatic. But in the movie, it is much more Christine's story. Emmy Rossum, a newcomer, just 16 when the movie was filmed, plays the ingénue beautifully. She's lovely, and innocent, and appropriately naïve. And, of course, her voice is spectacular. If she looks familiar it's because she played Sean Penn's daughter in "Mystic River" – and she was good in that, too!
This particular Phantom certainly has the presence, but I wasn't impressed with his vocal ability. Minnie Driver gives comic relief as the company prima donna. The staging is beautiful, costumes elaborate. It's a feast for the eyes. I was swept away with it. It's a whole different experience seeing the stage production, and I certainly recommend it. But the movie is solid, and I think it would enhance the theatre experience to see it first, as it makes it easier to understand. With the use of close-ups and effects and editing, the story flows, characters are well-defined and emotions made all the more real up close and personal.
---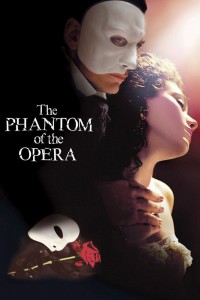 The Phantom of the Opera
- -
---
---
Deformed since birth, a bitter man known only as the Phantom lives in the sewers underneath the Paris Opera House. He falls in love with the obscure chorus singer Christine, and privately tutors her while terrorizing the rest of the opera house and demanding Christine be given lead roles. Things get worse when Christine meets back up with her childhood acquaintance Raoul and the two fall in love
Photos
Storyline
---
---
Details
Box Office
Company Credits
Technical Specs