The Perks of Being a Wallflower
My Review:
The Perks of Being a Wallflower is an independent film that focuses on a group of high school misfits.  The story is told through the eyes of Charlie, played by Logan Lerman.  Charlie is freshly released from the mental hospital and starting his first day as a freshman.  We don't know why Charlie was in the hospital, but the story gradually unfolds as the film goes on.  He's a good kid, who just doesn't fit in, until he finds the Wallflowers.  The kids in this group are seniors, and they open up a new world to inexperienced Charlie.
Emma Watson plays Sam, a free-spirited girl who Charlie falls in love with.  She has her own issues, and their friendship grows as they help each other cope.
Really wonderful movie, with a great story and fully fleshed out characters. Sad, sweet, and intelligent.
---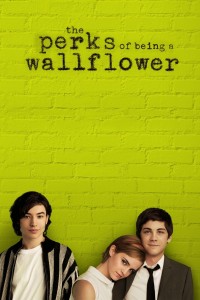 The Perks of Being a Wallflower
- -
---
---
A coming-of-age story based on the best-selling novel by Stephen Chbosky, which follows 15-year-old freshman Charlie, an endearing and naive outsider who is taken under the wings of two seniors. A moving tale of love, loss, fear and hope - and the unforgettable friends that help us through life.
Photos
Storyline
---
---
Details
Box Office
Company Credits
Technical Specs