The Last Airbender
My Review:
Oh, I wanted to love this movie.  The previews looked promising, and M. Night Shyalaman is an amazing director. The books are supposed to be fabulous – mystical and magical – and I really love the idea of something more of substance in a family movie, so I was really looking forward to "The Last Airbender."
The effects are great.  You can see all the money, something like $116 million dollars (?) up on the screen.  But the whole thing fell flat very fast.  The script was bogged down in bad dialogue and the story dragged on.  There were no relationships that made us care about any of the characters.  The attempts at humor were corny at best.
Maybe kids under 12 would like the movie if it were shorter, and faster paced.  I'm way over 12 and I was shifting in my seat and trying to read my watch in the dark!
Too bad…
---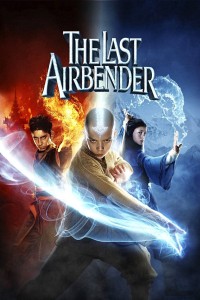 The Last Airbender
- -
---
---
The story follows the adventures of Aang, a young successor to a long line of Avatars, who must put his childhood ways aside and stop the Fire Nation from enslaving the Water, Earth and Air nations.
Photos
Storyline
---
---
Details
Box Office
Company Credits
Technical Specs