The Karate Kid
My Review:
The remake of this classic movie is now set in China.  I can't say enough good things about the new kid, played by Jaden Smith, son of Will and Jada Smith.  This little guy is going to be a HUGE star!  Not only is is proficient in the karate aspect, of which there is plenty, but he's very genuine in his performance.  The emotions of this character have to be all over the place, and Jaden nails it.  I'm impressed.  The whole cast is really good.  Jackie Chan is AMAZING!  And it's just this big added bonus that we get to see so much of China.  They even practice the karate movies on the Great Wall!
This is a wonderful movie for kids, for families, and even for date night.  Loved it!
---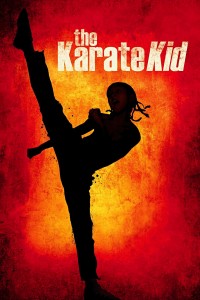 The Karate Kid
- -
---
---
12-year-old Dre Parker could have been the most popular kid in Detroit, but his mother's latest career move has landed him in China. Dre immediately falls for his classmate Mei Ying but the cultural differences make such a friendship impossible. Even worse, Dre's feelings make him an enemy of the class bully, Cheng. With no friends in a strange land, Dre has nowhere to turn but maintenance man Mr. Han, who is a kung fu master. As Han teaches Dre that kung fu is not about punches and parries, but maturity and calm, Dre realizes that facing down the bullies will be the fight of his life.
Photos
Storyline
---
---
Details
Box Office
Company Credits
Technical Specs