The Jane Austen Book Club
My Review:
I really like this movie.  5 women and a token man come together to form a book club when one of the women needs some support from her friends.  They decide on the Jane Austen books, and to meet once a month.  We follow the group through their changes and growth during this time, and they discuss the parallels in their lives to those of the characters in the books.  Maria Bello is so great – I think she is a fantastic actress, and doesn't seem to get the credit that some other actresses of her generation do.  Emily Blunt, Jimmy Smits, Amy Brenneman, Cindy Pickett – it's a terrific cast.  Definitely character driven, each one has a nice arc.  You might call it a "chick flick" but I took my husband and he enjoyed it a lot more than he thought he was going to!
---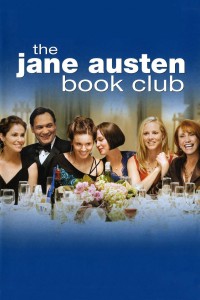 The Jane Austen Book Club
- -
---
---
Six Californians start a club to discuss the works of Jane Austen. As they delve into Austen's literature, the club members find themselves dealing with life experiences that parallel the themes of the books they are reading.
Photos
Storyline
---
---
Details
Box Office
Company Credits
Technical Specs