The Grandmaster
My Review:
The Grandmaster is a powerful film that chronicles the life of Ip Man (played by Tony Leung),  the revered martial artist who trained Bruce Lee.  It takes place in Foshan in the 1930s and during Man's flight to Hong Kong after the Second Sino-Japanese War.
This was a time of much struggle and hardship. This is a true story, and we get a lot of history.
The movie is beautifully shot and directed – and the story is well written.  Even if you're not a fan of Kung Fu, there is a lot to appreciate.  Ziyi Zang plays Ip Man's love interest, and rival, Gong Er. She's strong and beautiful and absolutely determined.
Definitely worth seeing.
English subtitles.
---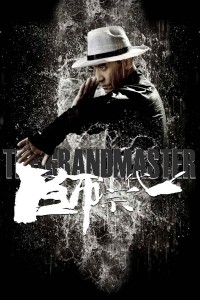 The Grandmaster
- -
---
---
Ip Man's peaceful life in Foshan changes after Gong Yutian seeks an heir for his family in Southern China. Ip Man then meets Gong Er who challenges him for the sake of regaining her family's honor. After the Second Sino-Japanese War, Ip Man moves to Hong Kong and struggles to provide for his family. In the mean time, Gong Er chooses the path of vengeance after her father was killed by Ma San.
Photos
Storyline
---
---
Details
Box Office
Company Credits
Technical Specs