The Dark Knight Rises
My Review:
Technically, this latest installment in the Batman franchise is very well done.  But it's named the "dark" knight for a reason – the whole movie is very dark, to the point of being depressing.  Everything is falling apart in Gotham.  Bane is the villain, and he's got all the cards.  Batman himself (Christian Bale is what has been said to be his last appearance as this character) spends much of the film in the villain's torture chamber.  We don't feel much hope as things progress.  The bright spot, if there is one, comes in the form of Joseph Gordon-Levitt's scrappy side-kick.
For the most part, the movie is straightforward – but there is one really good twist that took me by surprise.  And of course, we're set up for the sequel at the end.
---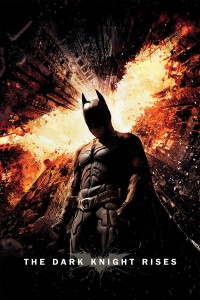 The Dark Knight Rises
- -
---
---
Following the death of District Attorney Harvey Dent, Batman assumes responsibility for Dent's crimes to protect the late attorney's reputation and is subsequently hunted by the Gotham City Police Department. Eight years later, Batman encounters the mysterious Selina Kyle and the villainous Bane, a new terrorist leader who overwhelms Gotham's finest. The Dark Knight resurfaces to protect a city that has branded him an enemy.
Photos
Storyline
---
---
Details
Box Office
Company Credits
Technical Specs