The Constant Gardener
My Review:
The Constant Gardener is billed as a thriller, but I didn't find it all that thrilling. The mystery is what everyone is up to, and the audience figures it out before the lead character. Considering that this couple is married, you think they guy would have more of a clue how his wife spent her time. Ralph Fiennes, charming as always, is the title character. Rachel Weisz, so good in this role, is his wife. The villain this time is the pharmaceutical company doing experimental treatments in Africa, where the two of them work. Well acted, great supporting cast, just really not all that intriguing.
---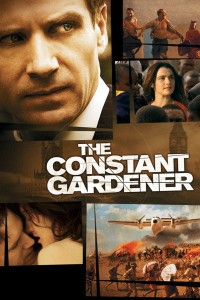 The Constant Gardener
- -
---
---
Justin Quayle is a low-level British diplomat who has always gone about his work very quietly, not causing any problems. But after his radical wife Tessa is killed he becomes determined to find out why, thrusting himself into the middle of a very dangerous conspiracy.
Photos
Storyline
---
---
Details
Box Office
Company Credits
Technical Specs