The Bourne Ultimatum
My Review:
The Bourne Ultimatum is the third Bourne movie, and it answers all those unanswered questions that have come up in the first two.  What I love about this whole series is that it's smart.  The character of Jason Bourne is really a smart guy, and the people he is up against are smart, too.  That's really their whole challenge, is who can out-smart who!  It makes for a very compelling story.
This part is just so right for Matt Damon.  He doesn't have to say much, all of his acting is in his facial expressions – very intense, deep, and thoughtful.  Julia Stiles plays his de-facto side-kick, and she's great, strong and decisive.  The whole cast is great – Joan Allen, David Strathhairn – terrific performances.
The chase scenes are amazing – so much action, but not too much.  This is a thinker's action movie.  And though we have some resolution at the end, we can hope for a fourth Bourne movie.
---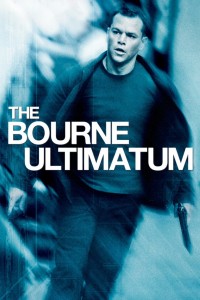 The Bourne Ultimatum
- -
---
---
Bourne is brought out of hiding once again by reporter Simon Ross who is trying to unveil Operation Blackbriar, an upgrade to Project Treadstone, in a series of newspaper columns. Information from the reporter stirs a new set of memories, and Bourne must finally uncover his dark past while dodging The Company's best efforts to eradicate him.
Photos
Storyline
---
---
Details
Box Office
Company Credits
Technical Specs