Slumdog Millionaire
My Review:
Danny Boyle directs "Slumdog Millionaire" with a stellar cast of up-until-now unknown actors.  The story is about a boy who grows up in the slums of India, basically living off the street with no education.  When he turns 18 he ends up on the Indian version of the game show "Who Wants to Be a Millionaire" and because he wins, getting some tough questions right, he is suspected of cheating.  As he's in the police station, being grilled (to say the least) his life story comes out, and we learn how he knew the answers.
This boy has lived a tough life.  He and his older brother managed to survive many trials and tribulations.  And in the course of it all, the boy falls in love.
This is a wonderful movie, so original and poignant.  I absolutely loved it.
---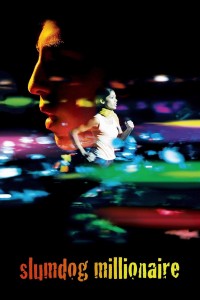 Slumdog Millionaire
- -
---
---
The story of the life of an impoverished Indian teen Jamal Malik, who becomes a contestant on the Hindi version of "Who Wants to be A Millionaire?", wins, and is then suspected of cheating.
Photos
Storyline
---
---
Details
Box Office
Company Credits
Technical Specs