Shark Tale
My Review:
I was never a Jack Black fan, but "School of Rock" changed all that. Now he's in another wonderful family-friendly film and I like this guy a lot. Jack Black and Will Smith voice the lead characters in this "fish out of water" story. Black is a vegetarian shark, and Smith is a cocky schemer looking to move up in the world. The two team up to help each other and end up best friends.
Renee Zellweger voices the sweet girl fish and Angelina Jolie is the saucy one. Fun cameos from Robert DeNiro and Martin Scorcese make this film a treat fo accompanying parents. Although my husband and I saw Shark Tale on date night and found it to be perfectly delightful!
Messages about loyalty, and being true to yourself – along with some clever musical numbers.
---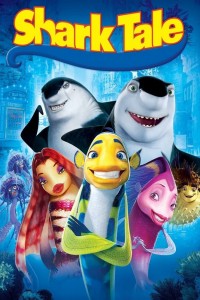 Shark Tale
- -
---
---
Oscar is a small fish whose big aspirations often get him into trouble. Meanwhile, Lenny is a great white shark with a surprising secret that no sea creature would guess: He's a vegetarian. When a lie turns Oscar into an improbable hero and Lenny becomes an outcast, the two form an unlikely friendship.
Photos
Storyline
---
---
Details
Box Office
Company Credits
Technical Specs