Shadow of the Moon
My Review:
Shadow of the Moon is a documentary about the Apollo Space Program.  It "stars" the real astronauts who traveled to the moon.  What I love about the movie is getting to know these real life heroes.  They are smart, funny, and humble.  They are genuinely awed by everything they have been through, and they talk about the spirituality of the experience.  I also loved the very end where they address the issue that has come up where some people say the whole moon landing was "faked."  One astronaut says: "We landed on the moon 9 times.  Why would we fake it 9 times?"  These men are truly amazing, they have "the right stuff" still!
---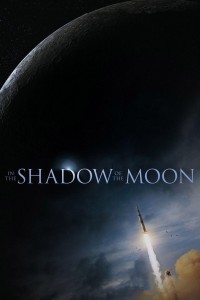 In the Shadow of the Moon
- -
---
---
IN THE SHADOW OF THE MOON combines archival material from the original NASA film footage, much of it never before seen, with interviews with the surviving astronauts, including Jim Lovell, Dave Scott, John Young, Gene Cernan, Mike Collins, Buzz Aldrin, Alan Bean, Edgar Mitchell, Charlie Duke and Harrison Schmitt. The astronauts emerge as eloquent, witty, emotional and very human.
Photos
Storyline
---
Details
Box Office
Company Credits
Technical Specs