Pride
My Review:
Pride is a true story set in the U.K. in 1984. Gay activists take up the cause of helping striking mine workers and an uneasy, but interesting and ultimately successful, alliance is formed. In 1984 the AIDS epidemic was a major concern, and along with the political issues of the day, it created a harsh atmosphere for gays and lesbians. Somehow this group of forward thinking, big-picture thinking individuals were able to break barriers and support each other.
Inspiring, compelling, funny, heartwarming, and even at times heartbreaking, Pride is highly recommended.
---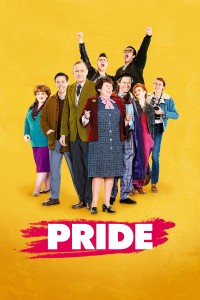 Pride
- -
---
---
It's the summer of 1984 – Margaret Thatcher is in power and the National Union of Mineworkers (NUM) is on strike. At the Gay Pride March in London, a group of gay and lesbian activists decides to raise money to support the families of the striking miners. But there is a problem. The Union seems embarrassed to receive their support. But the activists are not deterred. They decide to ignore the Union and go direct to the miners. They identify a mining village in deepest Wales and set off in a mini bus to make their donation in person. And so begins the extraordinary story of two seemingly alien communities who form a surprising and ultimately triumphant partnership.
Photos
Storyline
---
---
Details
Box Office
Company Credits
Technical Specs