Now You See Me
My Review:
I love a movie that surprises me.  And Now You See Me definitely did that!  Mark Ruffalo plays a Las Vegas cop trying to figure out how 4 magicians managed to rob a bank in Paris while on stage in Vegas.  Jesse Eisenberg, Woody Harrelson, Isla Fisher and Dave Franco play the 4 illusionists who are brought together by some unknown mastermind.  It's a mystery for everyone, including the magicians.  The movie involves some cool action sequences, comedy, romance, intrigue – it's got something for everyone.
This will definitely be a summer hit – lots of fun.
---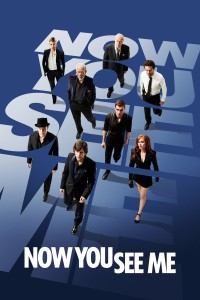 Now You See Me
- -
---
---
An FBI agent and an Interpol detective track a team of illusionists who pull off bank heists during their performances and reward their audiences with the money.
Photos
Storyline
---
---
Details
Box Office
Company Credits
Technical Specs