My Super Ex-Girlfriend
My Review:
Standard comedy.  Uma Thurman is the Superhero, "G-Girl" and Luke Wilson is her boyfriend.  They meet cute, date, and he's blown away by her "abilities" until he discovers she's just a little bit crazy.  He's really in love with his co-worker, Anna Faris – but dumping G-Girl is no easy task.  Hilarity ensues – in the form of disaster and destruction and over-the-top hijinx.  Silly, and a little stupid, but not terrible.
---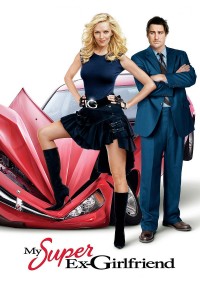 My Super Ex-Girlfriend
- -
---
---
When New York architect Matt Saunders dumps his new girlfriend Jenny Johnson - a smart, sexy and reluctant superhero known as G-Girl - she uses her powers to make his life a living hell!
Photos
Storyline
---
---
Details
Box Office
Company Credits
Technical Specs