Mission Impossible 3
My Review:
Cut to the chase:  I would have liked this movie SO much better if anyone other than Tom Cruise were in it!  That's just the way it is – I'm sick of this guy, his ego, and his one-note acting.  Sorry, but I can't help it.  The action seens were really well done, I have to give J.J. Abrams props for that.  The storyline was pretty by-the-numbers.  Why is it the good guy doesn't just kill the bad guy when he has a chance?  Doesn't that drive you nuts?  Because you KNOW the bad guy is going to get away and wreak havoc on the good guy's life, girlfriend, fiance, wife, child, fill-in-the-blank.  And you KNOW that one of the good guy's bosses is really going to turn out to be in cahoots with the bad guys.  Yawn.  Seen it all before.  I can think of many better ways to spend my time and money than with this tired old tale.
---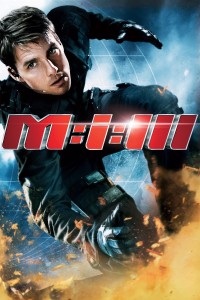 Mission: Impossible III
- -
---
---
Retired from active duty to train new IMF agents, Ethan Hunt is called back into action to confront sadistic arms dealer Owen Davian. Hunt must try to protect his girlfriend while working with his new team to complete the mission.
Photos
Storyline
---
---
Details
Box Office
Company Credits
Technical Specs