Milk
My Review:
I grew up in the Bay Area in the 1970's so I remember when Harvey Milk and Mayor George Moscone were killed.  Milk the movie, goes into the story of how Harvey Milk came into prominence in San Francisco, and the difference that he made in bringing awareness to gay rights.  Sean Penn has the title role, and he is amazing – absolutely fabulous.  So many actors just play themselves, they are the same in every part.  But Sean Penn totally became this character – we don't see any hint of Sean Penn the actor, we just see Harvey Milk.  This is an award-worthy performance.
The story is chilling.  And all the more so because it is true.  James Franco plays Milk's partner, another fine performance.  Josh Brolin plays Dan White, the San Francisco supervisor who was first Milk's friend, and then his assasin.  You know the whole time what is going to happen, but how the events unfold is very interesting.  Gus Van Sant, one of my favorite directors (he did Good Will Hunting) did a great job with this film.  He should be nominated as well. Worth seeing. Recommended.
---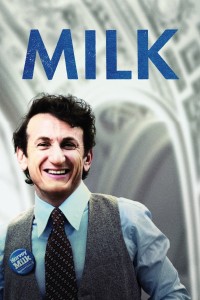 Milk
- -
---
---
The story of California's first openly gay elected official, Harvey Milk, who became an outspoken agent for change, seeking equal rights and opportunities for all. His great love for the city and its people brought him backing from young and old, straight and gay, alike – at a time when prejudice and violence against gays was openly accepted as the norm.
Photos
Storyline
---
---
Details
Box Office
Company Credits
Technical Specs