Margot at the Wedding
My Review:
Margot at the Wedding has its moments, but mostly it's dark and depressing.  It's one of those independent films with a bunch of dysfunctional people getting on each other's nerves.  Not really entertaining.  But the acting is good.  Nicole Kidman is Margot, who comes to town for her sister's (Jennifer Jason Leigh) wedding.  The fiance is Jack Black, an Margot things her sister an do better.  Margot is a writer, who has written about her dysfunctional family and childhood, much to the dismay of her family.  But Margot has more problems than the whole bunch put together.  She's totally  neurotic, and takes out her insecurities on her insecure teenage son.  It's really emotional abuse, but she doesn't get it, obviously.
---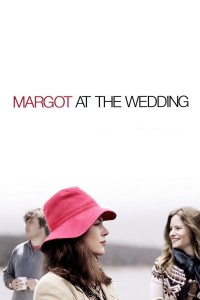 Margot at the Wedding
- -
---
---
Margot and her son Claude decide to visit her sister Pauline after she announces that she is getting married to less-than-impressive Malcolm. In short order, the storm the sisters create leaves behind a mess of thrashed relationships and exposed family secrets.
Photos
Storyline
---
---
Details
Box Office
Company Credits
Technical Specs