I (Heart) Huckabees
My Review:
Offbeat title for an offbeat film – "Huckabees" is the department store that ties several of the characters together. This is an ensemble comedy, and you can never quite tell where it's going because it's going places we've never quite been to before! It asks the big questions, and looks at the possibilities in a quirky, tongue-in-cheek-kind of way. But the bigger question is, can we sort through all the quirkiness to understand what's going on here?
It's a romp, and we're along for the ride. As long as we don't take it too seriously, we might just have a good time.
Not for everyone, but if you're looking for something different, this just might be it. Great to see Lily Tomlin on screen again!
---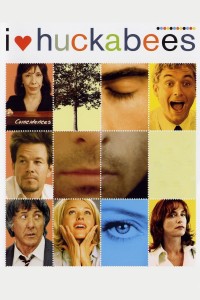 I Heart Huckabees
- -
---
---
A husband-and-wife team play detective, but not in the traditional sense. Instead, the happy duo helps others solve their existential issues, the kind that keep you up at night, wondering what it all means.
Photos
Storyline
---
---
Details
Box Office
Company Credits
Technical Specs