Dream Girls
My Review:
What a nice Christmas present!  We went to see Dream Girls on Christmas Day, opening day for the movie. and I'm so glad we did.  I absolutely loved it.  The movie Dream Girls is based on t he Broadway show, which is loosely based on the story of The Supremes.  Beyonce Knowles is Deena, the Diana Ross part.  She just nails it – the voice, the moves, the look – she goes from mousy wanna-be to diva and the transformation is seamless.
Eddie Murphy is James Thunder Early.  My friend Kevin-Anthony played this role on Broadway.  I got a kick out of watching Eddie in the role and picturing Kevin up there.  Flamboyant, eccentric – he was amazing – a great character, and so fun to watch.  Oscar winner Jamie Foxx is Curtis Taylor, the manager who takes the Dreams to the top of the charts.  Great choice, he's got the voice, the presence, the charm… and just the right amount of slick.  The real revelation in the film is Jennifer Hudson, former American Idol contestant, making her movie debut as Effie.  I have never seen a movie where the audience breaks out into applause in the middle of the film – but that's exactly what happened when Jennifer Hudson sings her show-stopping solo.  She literally steals the show.  She is a wonderful actress, and I expect her to get a nomination for Best Supporting Actress come Oscar time.
There are some great laughs in the movie – and some genuine tears.  The music is fantastic – you'll want to get the soundtrack.  Costumes, sets, all first rate.  This is one of my favorite movies of the year – a must-see!
---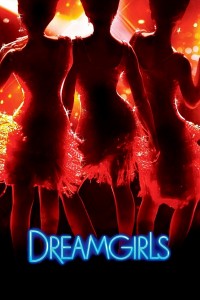 Dreamgirls
- -
---
---
Three young women - Deena Jones, Effie White, and Lorrell Robinson - desire to become pop stars and get their wish when they're picked to be backup singers for the legendary James "Thunder" Early. Then they're set free for leads, but Curtis Taylor and Effie's brother C.C. decide for Deena to be lead which upsets Effie.
Photos
Storyline
---
---
Details
Box Office
Company Credits
Technical Specs