Dan in Real Life
My Review:
Steve Carell stars in the title role in "Dan in Real Life," an adult romantic comedy, emphasis on the comedy.  This is not a teen comedy, with bathroom jokes and lowball humor.  This one is smart, and witty and sweet and off-beat all at the same time.  Dan is a widower, on a weekend visit to the parents lake home with his whole family – brothers, sisters, assorted nieces and nephews and his 3 daughters.  Many of the laughs come from daughter number 2, a typical drama queen teen in love.  Juliette Binoche plays Marie, Dan's love interest, who also happens to be his brother's girlfriend.  A nice little conflict that plays on different levels.
The audience was a mix of date night couples and older teens who are Steve Carell fans.  The movie actually got applause at the end.  I loved it!  No sex scenes, no violence, no swearing, just lots of good writing and acting – quite refreshing!
---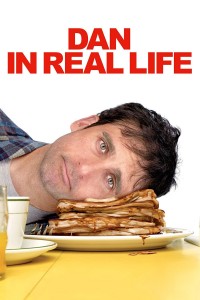 Dan in Real Life
- -
---
---
Advice columnist Dan Burns (Carell) is an expert on relationships, but somehow struggles to succeed as a brother, a son and a single parent to three precocious daughters. Things get even more complicated when Dan finds out that the woman he falls in love with is actually his brother's new girlfriend.
Photos
Storyline
---
---
Details
Box Office
Company Credits
Technical Specs