Crazy Stupid Love
My Review:
What an amazing cast in Crazy Stupid Love – a romantic comedy that is timely and hilarious!  Steve Carrell, Ryan Gosling, Julianne Moore, Emma Stone, Marisa Tomei – wow!  They're all fantastic.  The writing is very clever – lots of laughs, and also some pulling of the heartstrings.  Something for each of us to relate to.
Emily and Cal (Moore and Carrell) are long-time marrieds out to dinner when she springs on him that she wants a divorce.  Life as they knew it changes dramatically as they each struggle to find their footing in their new situations.  Cal gets some mentoring from a younger womanizer who ends up changing his life in more ways than one.  A few surprise twists keeps things interesting.
Highly recommended.
---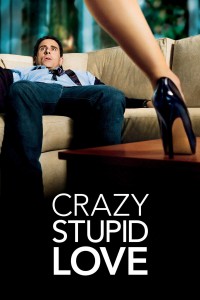 Crazy, Stupid, Love.
- -
---
---
Cal Weaver is living the American dream. He has a good job, a beautiful house, great children and a beautiful wife, named Emily. Cal's seemingly perfect life unravels, however, when he learns that Emily has been unfaithful and wants a divorce. Over 40 and suddenly single, Cal is adrift in the fickle world of dating. Enter, Jacob Palmer, a self-styled player who takes Cal under his wing and teaches him how to be a hit with the ladies.
Photos
Storyline
---
---
Details
Box Office
Company Credits
Technical Specs