Awake
My Review:
Awake is a documentary that looks at the life of Paramahansa Yogananda, the founder of the Self Realization Institute. Beautifully done, we learn more about the man who really brought eastern philosophy to the western world. Yogananda has influenced many writers, artists and innovators including George Harrison and Steve Jobs – and we are treated to footage of these great minds explaining how their lives were changed by his teachings.
I particularly loved seeing footage of one of my teachers, Swami Kriyananda, who was the last living disciple of Yogananda. Kriyananda is gone now, but it was great to see his radiant face talking about his mentor.
---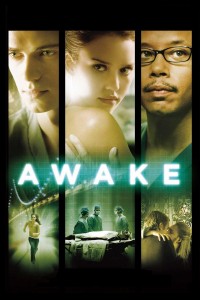 Awake: The Life of Yogananda
- -
---
---
Documentary about the life of Yogananda, who brought Hindu spirituality to the West in the 1920s.
Photos
Storyline
---
Details
Box Office
Company Credits
Technical Specs