An Inconvenient Truth
My Review:
This should be required viewing in schools. Al Gore has made it his mission to inform the world about the problems we face today with global warming. It's something we can't ignore. This movie clearly shows the damage that has already been done to our planet, and the direction that we're headed if we keep doing what we've been doing. The good news is that we can change, and we can heal. It doesn't take a multi-billion dollar budget to do it, it just takes individual effort. That's why this movie is so important. We need to be aware of the impact that we have on the earth, and do what we can to help rather than hurt. Lots more info online at: http://www.climatecrisis.ne.
---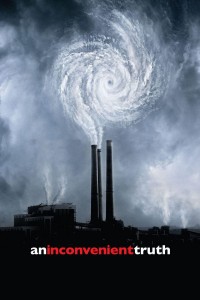 An Inconvenient Truth
- -
---
---
A documentary on Al Gore's campaign to make the issue of global warming a recognized problem worldwide.
Photos
Storyline
---
---
Details
Box Office
Company Credits
Technical Specs