February Beauty Finds
Have you ever noticed when you find a beauty product you love nothing similar seems to compare to it? We all have those products. Within the last year, I've discovered four in particular that I must have and when I run out, I need more. Some of these products were items that I actually discovered through my Birchbox subscription, but all of them are inexpensive and affordable.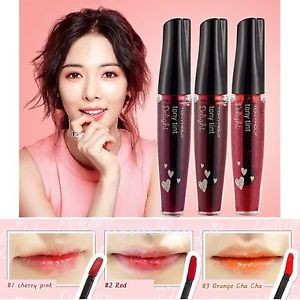 The first must-have that I want to share with you is for the lips. For the longest time, I've never really wore lipstick unless it was a fancier event because I would get so tired of have to reapply with every sip of a drink or bite to eat. Well, that has changed. Several months ago I got this tube of red stain by the brand of Tony Moly in my Birchbox. It's a bright red color and really makes my lips pop. And what's even better is that I don't have to worry about food or drink taking it off. The best part is that this Tony Moly Lip Tint is only $6.
My next must-have is my foundation. I tend to have oilier skin which means that what I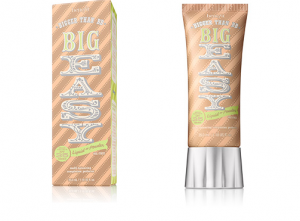 put on my skin can make a huge difference. When I was growing up before I knew about stores like Ulta Beauty, I remember trying a lot of the drug store brands and then breaking out. Then after college I discovered CoverFX foundation found at Sephora, which was good for my skin but didn't spread smoothly. And if I'm paying $40 for a foundation, I want something I'm happy with. So I was at my regular eyebrow appointment at Ulta Beauty and the girl I go to recommended Benefit's Bigger Than BB Big Easy Cream. It's just $38. I use the Light/Medium (03) color. It's oil-free and starts out as a liquid that turns to powder. It has SPF 35 to help prevent aging, balances moisture and controls oil, and also will self-adjust on your skin to your exact shade. I've been using this since June and haven't seen any makeup-causing breakouts.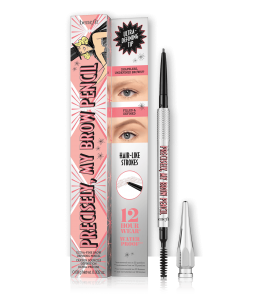 My third must-have is another Benefit product. Prior to June, I didn't really include my eyebrows in my makeup routine. I tweezed them myself (which can sometimes be scary especially if you're a perfectionist like I am). In June, I was introduced to Joanne at Ulta Beauty and made my first appointment there to have my eyebrows waxed and shaped. She did an amazing job and I've been going to her once a month ever since. She also introduced me to a product I love. I have been wanting to add my eyebrows into my makeup routine but didn't want to screw them up. Well actually she introduced me to two products that I use interchangeably. One is Benefit's Goof-Proof Eyebrow Liner and the other is their Precisely, My Brow Pencil. The only difference between the two is the thickness. Goof-Proof is a thicker pencil. They both are $21 and my color is on the lighter side as a #2 but they go up to #6. This has 12-hour wear and is also waterproof and makes it impossible to mess up your brows.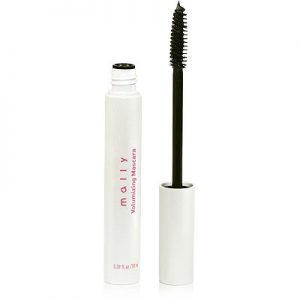 The final must-have I wanted to share with you today is another Birchbox find. It is by Mally Beauty and it's her Volumizing Mascara. A good mascara is the perfect find. I've tried mascaras that seem to clump more than anything or wear off really quickly. Not this one. It's only $20, so more than your drug-store finds but it's worth it. I could have gotten this off of Birchbox's website but for the same price and no shipping, I chose to get it at Ulta Beauty (plus I was able to earn points to being Platinum).
These are some of my favorite beauty essentials that I use everyday. Feel free to share with me on Facebook or on Twitter @thebrynnproject some of your favorite beauty finds.