The Secret Life of Walter Mitty
My Review:
Walter Mitty (Ben Stiller) is a day-dreamer who works in the photo department at Life Magazine.  He escapes his anonymous life by disappearing into a world of fantasies filled with heroism, romance and action. He crushes on his co-worker (Kristen Wiig) but can't get the courage to do anything about it. When his job along with that of his co-worker are threatened, he takes action in the real world embarking on a global journey that turns into an adventure more extraordinary than anything he could have ever imagined. And thus, he discovers his true strength, and his life is forever changed.
Quite fantastical, and a lot of fun. See it on the big screen, if you can, for the amazing scenery!
---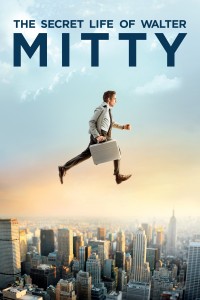 The Secret Life of Walter Mitty
- -
---
---
A timid magazine photo manager who lives life vicariously through daydreams embarks on a true-life adventure when a negative goes missing.
Photos
Storyline
---
---
Details
Box Office
Company Credits
Technical Specs