The Avengers
My Review:
Really this is a split grade.  I'd have to say that for fan-boys – those who love comic books and super heroes, they will love the Avengers.  It's like a fantasy to have The Hulk and Iron Man and Captain America all together in one movie.  And that's probably why this particular movie has broken all kinds of box office records!
However… for the rest of us… I have to say that The Avengers is just too loud, too long, and way too predictable for its own good.  When my favorite character is the bad guy, I know something is amiss.  For me it was like ego-central, each "hero" trying to outdo the other, in-fighting and flexing their muscles both literally and figuratively.  And then of course they get their acts together and finally save the world… but it's not like we were holding our breath waiting for THAT to happen!
The one bright spot is Scarlett Johanssen as Black Widow.  There's got to be at least one girl in the bunch, right?  She's strong and smart and confident.  Girl power!
Of course there will be a sequel, and of course it will do well.  But will I go?  No, thanks.
---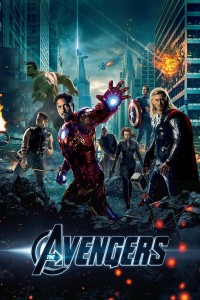 The Avengers
- -
---
---
When an unexpected enemy emerges and threatens global safety and security, Nick Fury, director of the international peacekeeping agency known as S.H.I.E.L.D., finds himself in need of a team to pull the world back from the brink of disaster. Spanning the globe, a daring recruitment effort begins!
Photos
Storyline
---
---
Details
Box Office
Company Credits
Technical Specs