Tell No One
My Review:
Tell No One is a French movie with English subtitles.  It's a thriller, a mystery that will keep you on the edge of your seat.  I like it because it's not predictable, you really can't guess what is going to happen.
We start out with a happy couple, childhood sweethearts, enjoying a romantic getaway at the lake. And suddenly, everything changes.  We fast forward to eight years later.  The wife is dead, the husband is accused of her murder.  But what really happened?  As the police investigate, and the husband tries desperately to prove his innocence, we start to put the pieces together.  Just as you want to go down one path, something else happens that throws you off.  Lots of twists.  This movie is intelligent and really well written, you have to pay close attention to take it all in!
Mature theme – for adults and older teens.
---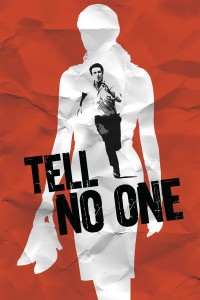 Tell No One
- -
---
---
A man receives a mysterious e-mail appearing to be from his wife, who was murdered years earlier. As he frantically tries to find out whether she's alive, he finds himself being implicated in her death.
Photos
Storyline
---
---
Details
Box Office
Company Credits
Technical Specs