Letters to Juliet
My Review:
What a delight!  Letters to Juliet is sweet and refreshing, perfect for a summer weekend. Amanda Seyfried plays an aspiring writer who jets off to Italy with her workaholic fiance for a pre-wedding honeymoon.  While there, his enthusiasm for all things food and wine for his restaurant leaves her behind to fend for herself.  She stumbles upon a wall where visitors leave "letters to Juliet" (as in Romeo and Juliet) seeking advice for matters of the heart.  She meets and befriends the women who answer these letters and then finds a letter written 50 years ago that she decides to answer herself.
When Vanessa Redgrave and her grandson show up in Italy they seek her out, and the three head off for an adventure to find Vanessa's first true love.
Of course, the journey is one of self-discovery, and our little Amanda grows up and sees what she is capable of, and what she really wants in life.  After a few obligatory set-backs, we have a happy ending, good news all around.
My bet is that Vanessa Redgrave will get a supporting actress nomination for this role – she is luminous!  If you've ever wanted to go to Italy, you will want to see this movie – if you haven't thought about going to Italy, this movie will make you want to go!
---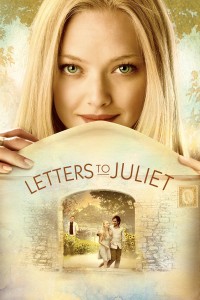 Letters to Juliet
- -
---
---
An American girl on vacation in Italy finds an unanswered "letter to Juliet" -- one of thousands of missives left at the fictional lover's Verona courtyard, which are typically answered by a the "secretaries of Juliet" -- and she goes on a quest to find the lovers referenced in the letter.
Photos
Storyline
---
---
Details
Box Office
Company Credits
Technical Specs