Larry Crowne
My Review:
You can't really go wrong having Julia Roberts and Tom Hanks star in a movie together.  Larry Crowne is a delight.  It tells the story of Larry, played by Tom Hanks, who loses his job at a "big box" store because he doesn't have a college degree.  It's a bit of a stretch, but it is that inciting moment that sets the action into play.  Larry can't get another job, so he goes to the local community college to take some courses and get a little more employable.
Enter Julia Roberts, the unhappily married public speaking teacher.  While Larry meets some friends, and gets his mojo back – Julia figures out her life, and they end up becoming friends.  They end up teaching each other and finding what out what they really need.
Really cute flick – nice date night movie.
---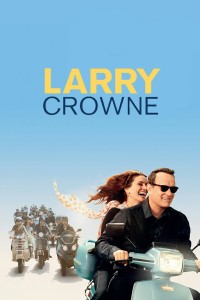 Larry Crowne
- -
---
---
After losing his job, a middle-aged man reinvents himself by going back to college.
Photos
Storyline
---
---
Details
Box Office
Company Credits
Technical Specs