Dr Sonica Krishan is Author and Speaker in Healthy and Joyous Living through Ayurveda, Meditation, Yoga and other Contemplative practices. She is a leading Ayurveda Professional in India. She is also Health Writer, Columnist, Editor, Ayurveda Consultant at Herboveda and Holistic Healing Coach. Dr Sonica is open for National as well as International Collaborations with interested people / institutions in fields of Ayurveda, Meditation and Yoga.
Louise Sattler is a nationally recognized guest speaker who melds her life as a psychologist with her passion for sign language.  Known for her infusion of humor in to her live presentations and media engagements- she can make learning fun!  In addition, she is the owner of SIGNING FAMILIES™, a School Psychologist, an Expert Contributor to the JustAsk! Forum on Education.com and a founding member of the 411Voices media network!
Yogi Akal (also known as Agia Akal Singh Khalsa) is an expert in working with the total being, both personally and professionally. An accomplished Yogi, Sikh minister, social commentator and widely sought after consultant, counsellor and teacher, he is also a dynamic and compelling speaker, having conducted hundreds of programs throughout the United States, Europe, Canada, Latin America, and the Caribbean.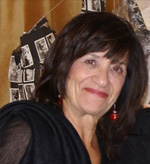 Maria Francesca
Maria Francesca Triliegi is the founder of Spirit*Mind*Bodyworks providing practical tools for living life with a wellness approach. Maria was certified as an astrologer in 1983 and as a minister in 1992.
She is an avid writer, educator and personal growth motivator.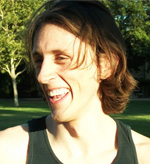 Lance Griffin
Lance's passion for yoga sparked at age thirteen, in response to chronic depression. A love for personal fitness and a thirst for spiritual truth found their synthesis on the mat, where he discovered physical and mental well-being. He continued to explore the tradition under various teachers and trainings for the following ten years.
Currently, Lance teaches and writes regularly in addition to pursuing a doctoral degree in exercise science. His scientific focus is on the benefit of yoga for athletes both physically and psychologically.